Reporting the pay gap? How to filter out irrelevant data points
You can now remove irrelevant, unhelpful or non UK regulation compliant employee data e.g. those on maternity, receiving sick pay, or non-full pay employees.
This is specifically relevant in relation to UK Gender Pay Gap Legislation where relevant and irrelevant employee data is strictly defined.
You can exclude irrelevant employee groups by assigning true/false categories to your data cells before upload into the tool, this will tell our software whether you believe this data to be relevant.
Please Note
This feature only works if you map your pay as Basic Pay, it does not work if you map pay as HEXO (Hourly Earnings Excluding Overtime).
If you are uploading your pay data as an hourly rate, you can still map that pay data as basic pay and use the relevant employee column to exclude those you do not wish to include in your pay gap calculations.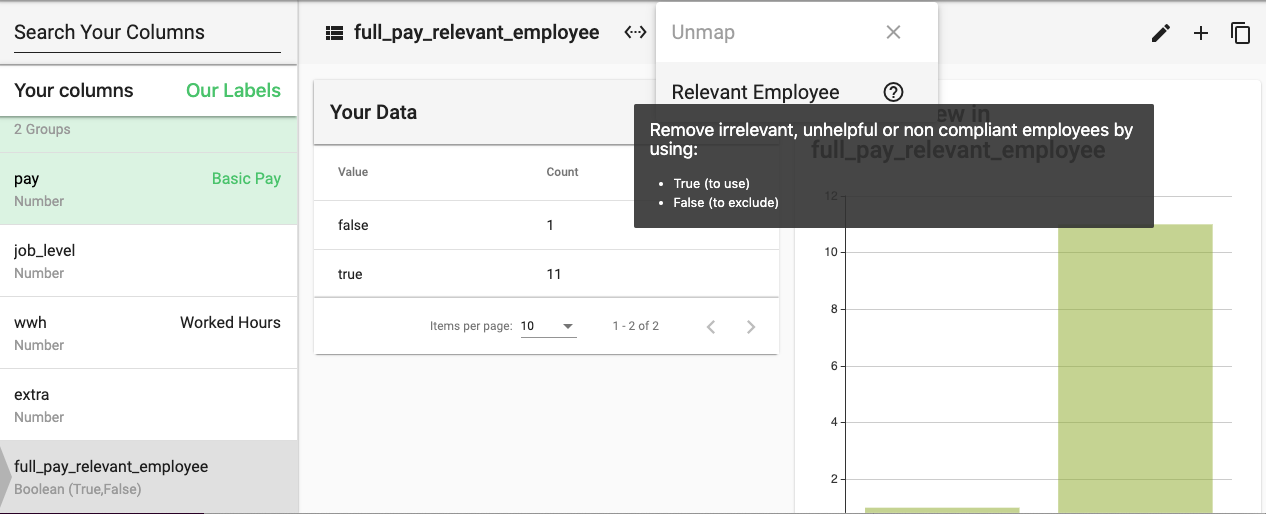 Create data with True / False, Yes / No, Include/Exclude column for relevant/irrelevant employees. False represents data which you do not wish to include in your analysis.
Head to your Mapping Screen (see Top Tips for Getting Started for how to get to mapping) and map your True/False data with a title you will recognise. Any data marked as false will now be excluded from your analysis.
If you would like to see examples of great use of data or reports tailored to your specific needs please get in touch with the team at hello@gapsquare.com